In the dynamic and highly competitive world of metal fabrication and manufacturing, staying ahead of the curve is crucial. One effective way to achieve this is by becoming a member of industry associations specifically dedicated to metal fabricators and manufacturers. These associations offer numerous advantages that can significantly benefit businesses and professionals within the industry. In this blog, we will explore why it is important for industry professionals to join such associations and how they can positively impact their businesses.
Why Metal Fabricators Should Join Industry Associations
Knowledge Sharing and Networking: Industry associations serve as platforms for knowledge exchange and networking opportunities. By joining these associations, customers gain access to a wealth of industry-specific information, best practices, and the latest technological advancements. Through seminars, workshops, and conferences, members can expand their knowledge base, learn about new trends, and stay updated on regulatory changes that impact their operations. Furthermore, many associations provide an environment for building valuable relationships with peers, suppliers, and potential customers, leading to collaboration and business growth.
Advocacy and Representation: Membership in industry associations ensures that the collective voice of metal fabricators and manufacturers is heard and represented at various levels. These associations often engage in advocacy to promote the interests of their members, such as lobbying for favorable policies and regulations. By joining forces with other industry professionals, fabricators can have a more significant impact on decision-making processes that directly affect their businesses. Associations act as powerful advocates for the industry as a whole, striving to create a favorable business environment and address common challenges collectively.
Professional Development and Training: Continual professional development is essential for staying competitive in any field. Associations play a vital role in offering specialized training programs and certifications to their members. These programs enhance the skills and expertise of individuals and help businesses maintain high standards of quality and efficiency. By participating in training sessions and educational programs, fabricators can upskill their workforce, improve productivity, and elevate their overall performance.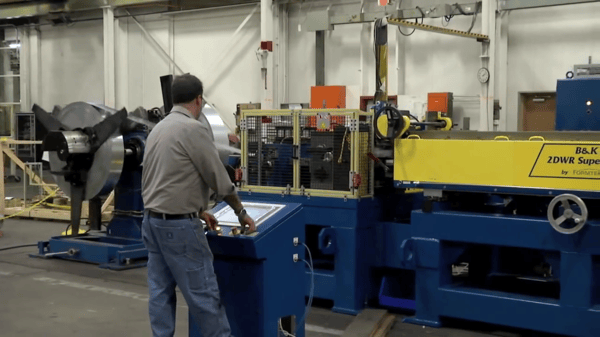 Access to Resources and Support: Industry associations provide a plethora of resources that can greatly assist metal fabricators and manufacturers. These resources may include access to research reports, market analysis, industry-specific publications, and databases of suppliers or potential customers. Moreover, associations often offer support services such as legal advice, business tools, and mentorship programs. Such resources and support systems can save businesses time and money, providing them with a competitive edge in the market.
Brand Credibility and Trust: Membership in a recognized industry association enhances a company's credibility and builds trust among customers and stakeholders. Being part of an association signifies a commitment to adhering to industry standards, best practices, and ethical principles. It instills confidence in customers, assuring them that the company operates at the highest level of professionalism and integrity. This reputation boost can lead to increased customer loyalty, improved brand recognition, and enhanced business opportunities.
The Advantages of Industry Association Membership for Metal Fabricators
Joining metal fabrication and manufacturing industry-related associations is a strategic decision that offers numerous benefits to professionals in this sector. By becoming members, businesses and their employees gain access to valuable knowledge, networking opportunities, and resources that contribute to their growth and success. Additionally, associations provide a collective voice, advocating for the industry's best interests and driving positive change. With the ongoing professional development opportunities and the enhanced credibility it brings, association membership is an investment that can pay significant dividends in the long run. So, if you haven't already, consider joining an industry association today and unlock the many advantages it offers.