In the world of metalworking, investing in the right machinery is crucial for the success and growth of any business involved in metal forming and fabrication. However, determining the optimal time to purchase new equipment can be a challenging decision. It involves considering various factors such as market conditions, technological advancements, financial stability, and overall business objectives. In this blog, we will explore the key considerations to help you determine the right time to buy metal forming and fabrication machinery.
Timing Your Metal Fabrication Machinery Purchase for Efficiency and Profitability
Market Demand and Industry Trends: Before investing in metal forming and fabrication machinery, it's essential to assess the current and future market demand for your products or services. Conduct market research to understand if there is growing demand or potential for expansion in your industry. Additionally, keep an eye on industry trends and emerging technologies that may impact the efficiency and capabilities of your machinery.
Technological Advancements: Technology is constantly evolving, and the metalworking industry is no exception. New advancements in machinery can significantly improve productivity, efficiency, and quality. Before making a purchase, evaluate whether there have been recent technological breakthroughs in metal forming and fabrication machinery that could enhance your operations. Investing in updated equipment can give you a competitive edge and boost your overall output.
Financial Considerations: Purchasing metal forming and fabrication machinery is a substantial investment. It is essential to evaluate your financial stability and assess whether you have the resources to make the purchase. Consider factors such as cash flow, available capital, and financing options. Explore leasing or equipment financing to ease the financial burden and ensure a smooth transition without straining your cash reserves.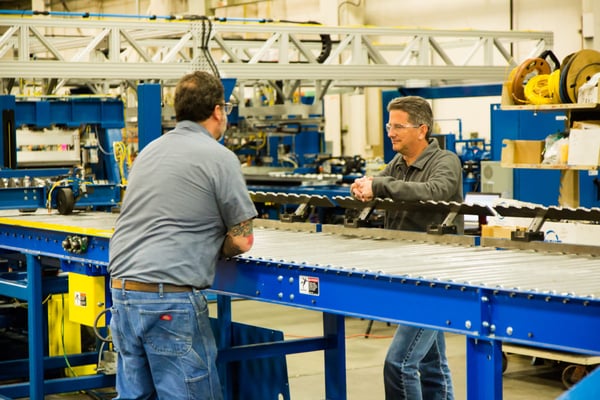 Capacity and Utilization: Analyze your current production capacity and determine whether your existing machinery meets your needs. If you find that your equipment is operating at or near its maximum capacity, it might be an indication that it's time to upgrade or expand your capabilities. Investing in larger, more efficient machinery can help you meet growing demand, increase productivity, and reduce downtime.
Maintenance and Repair Costs: As machinery ages, maintenance and repair costs tend to increase. If you notice that your maintenance expenses are becoming significant or if equipment breakdowns are affecting your production schedule, it may be a sign that it's time to consider investing in new machinery. Calculate the cost of repairs and maintenance over time and compare it with the cost of purchasing new equipment to make an informed decision.
Long-Term Business Strategy: Consider your long-term business goals and strategy. Will investing in new metal forming and fabrication machinery align with your vision for growth? Evaluate whether purchasing new equipment will support your expansion plans, improve your product quality, or allow you to enter new markets. Aligning your machinery investments with your business strategy will ensure that you are making decisions that contribute to your overall success.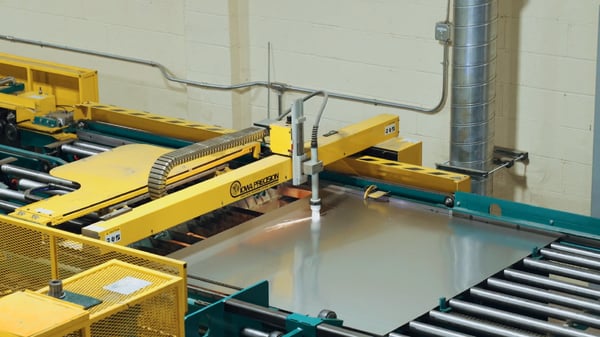 The Art of Timing Your Metal Forming Purchase Decisions
Deciding when to purchase metal forming and fabrication machinery requires careful consideration of various factors. By assessing market demand, evaluating technological advancements, considering your financial stability, analyzing capacity and utilization, factoring in maintenance and repair costs, and aligning with your long-term business strategy, you can make an informed decision. Remember, timing is crucial, and the right time to invest will vary for each business. Regularly review and reassess your machinery needs to stay ahead in the ever-evolving metalworking industry.